Houston Newborn Photographer | Bryler's At-Home Photo Session
What a cutie! This little guy has two older brothers and is surrounded by so much love and attention already! We were able to schedule his photoshoot at just over 1 week old and we captured some adorable moments with his parents, brothers, and by himself. Read on to see images from his at-home newborn photo session or visit my Houston Newborn Photographer page to learn all about the luxury experience provided to you for maternity and newborn photos.
As per my usual workflow, we started this Houston in-home newborn photo session with parent and sibling poses. A simple color pallet of cream, navy, gray, and green were perfect for this family full of boys. Bryler's parents went first and look fabulous spotlighting baby #3 for them.

The photos with the older boy were a little trickier to capture, but with some coaxing and a little bit of bribery plus some photoshop magic later, we ended up with the perfect family photos – the first ones they has done professionally ever. How cute are those boys!!?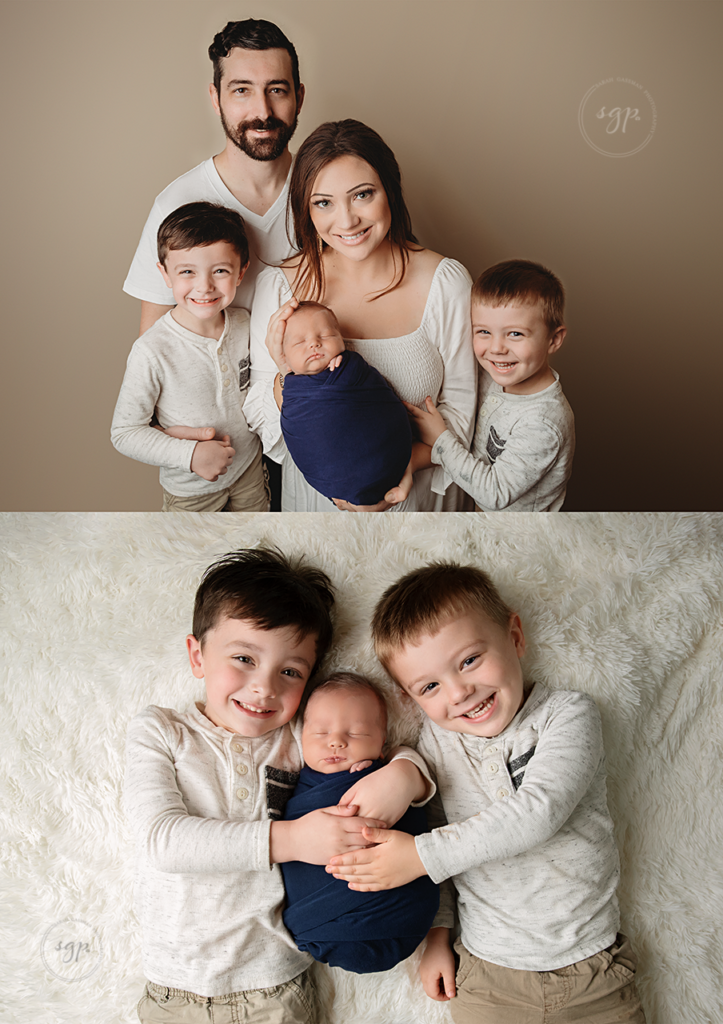 We tried taking some photos with the baby in a cute bucket with his brothers next to him, but Bryler would not have it. Since I always go with how baby is feeling and never force anything, we quickly moved onto poses where baby boy could be comfortably wrapped and lie down for some more sleep. This green color is perfect for Spring and looks so good with his skin tone. We were able to get many great shots of this Houston newborn baby.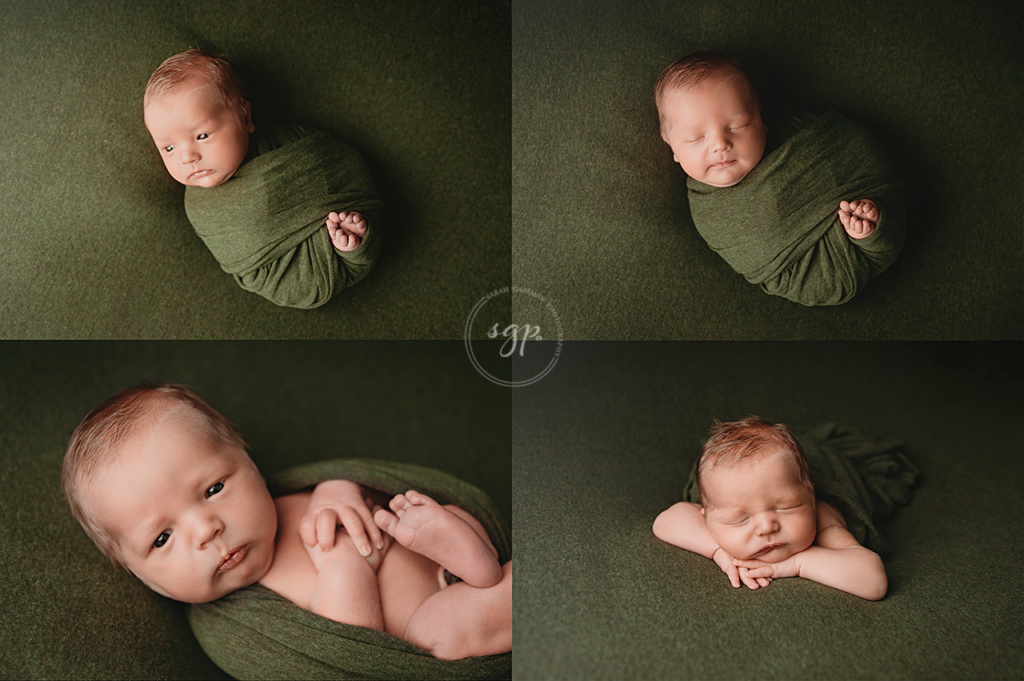 The final set-up was this adorable baby bed with a super cute gray onesie. I love the natural buttons and soft, cozy feeling this set-up vibes. Of course, the tiny teddy for Bryler to snuggle is always a crowd favorite. He was super comfortable on this little bed and made some cute faces for his photos.
Overall, the parents were so thankful I travelled to their home for this Houston area newborn photo session. The older boys were more comfortable in their own space and could be active with their own toys, even playing outside for a little while. I brought every prop, wrap, floor, and backdrop you see including the dress for mom to wear. She did not have to do any shopping for this photo session at all. I like to keep it simple for you while I take care of every detail of your newborn or maternity photo sessions. Contact me today to start planning your next in-home maternity or newborn photoshoot in Houston, Texas.