Houston Newborn Photographer | Photos in Client Homes
Why I Travel to Client's for Newborn Photos
Stress, Anxiety, Overwhelm, Exhaustion from so many things. These are things I remember feeling right after I had both of my children. Especially my first child. I mean, they let you take this innocent, tiny human home from the hospital with no directions, assistance, or even really much training. It's a lot. And you want to soak it all in, enjoy the little moments, and remember at least some of it, right?
Go to my Home Page to explore the customizable services I offer. Read on to find out how I can help you ease some of the stress and anxiety you might be feeling as a new parent.
What is an In-Home Session?
I am a travelling newborn photographer. That means I come to your home to reduce the things on your plate when you have a new baby. Taking a new baby out of the house requires a lot of work and planning. You need to bring diapers, wipes, a minimum of one change of clothes, a pacifier if that's your thing, swaddles, blanket cover if it's cold, a car seat/stroller fan if it's hot, a stroller, maybe bottles for feeding,… The list goes on and gets bigger when you have toddler and older siblings. I cut out all that stress and time for you. No need to add that to your pile of things to do with a brand-new baby. Instead, stay at home where you are comfortable while I work to provide you with heirloom quality artwork (including digital images) that will save these precious memories of your tiny new baby and your family as you are in the moment.
My main goal as a newborn photographer is to reduce the stress for clients associated with getting professional photos taken. The best way I know how to do that for parents with new babies with or without older siblings is to make the process simple and give clients back as much time as possible. No need to drive an hour or whatever with baby (and toddlers) in the car hoping, praying that everyone will be happy and smiley and ready to be in front of a camera. Stay in your space where everyone is comfortable. I'll bring and set up all the items, gear, and ideas needed to capture sweet moments and beautiful images. You barely lift a finger. Let me take care of everything.
To see my portfolio and learn more about this experience, visit my newborn session page.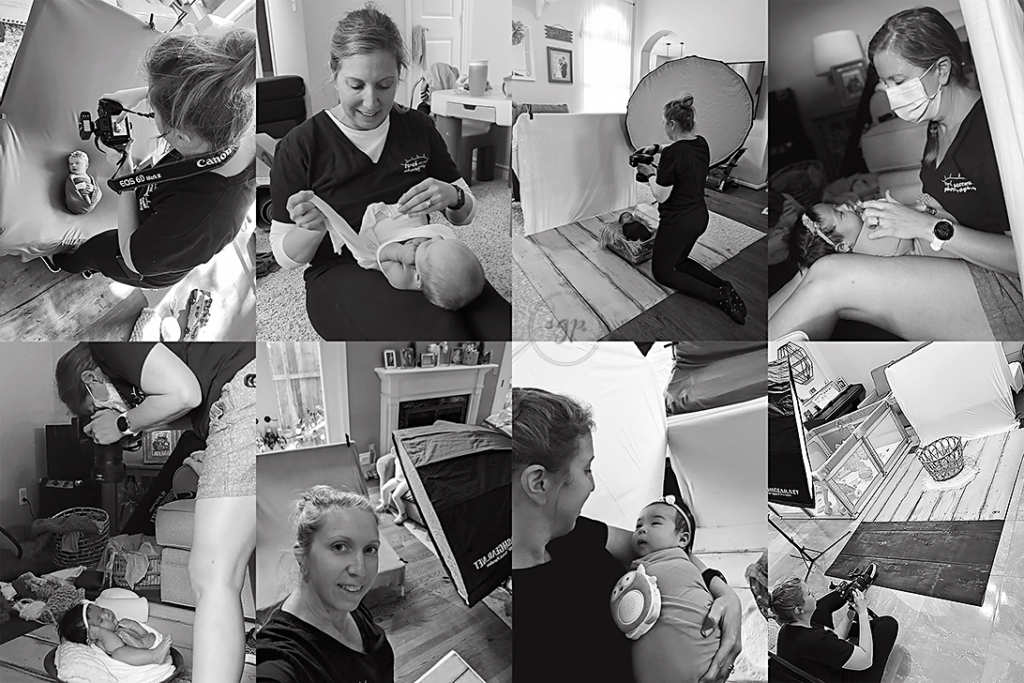 When I say I bring everything, this includes creating, ordering, and personally delivering your final products, your souvenirs from an incredible photo experience. Digital images won't sit idly in a cloud or on a disk somewhere until you finally get a chance in your busy new life as a parent to create an album or order your prints. We do this right away, together, so you end up with exactly what you love. It just makes sense.
In case you missed the point, I travel as an in-home newborn photographer to help clients with new babies capture the moments with their sweet little one without adding stress or time to an already crazy season of life.
Contact me today to schedule your consultation.