Cypress Texas Newborn Photographer | Top 5 Things to Pack in Your Hospital Bag
Pregnant? Giving birth soon? If you're like me, you've been reading all of the advice out there on preparing for a new baby, including what to pack in your hospital bag. There are LOTS of articles out there that give you a list of 10 to 20 things, but let's be real. You will not likely use half that stuff. Here's the down and dirty top 5 things from a two-time hospital delivery mom in no particular order.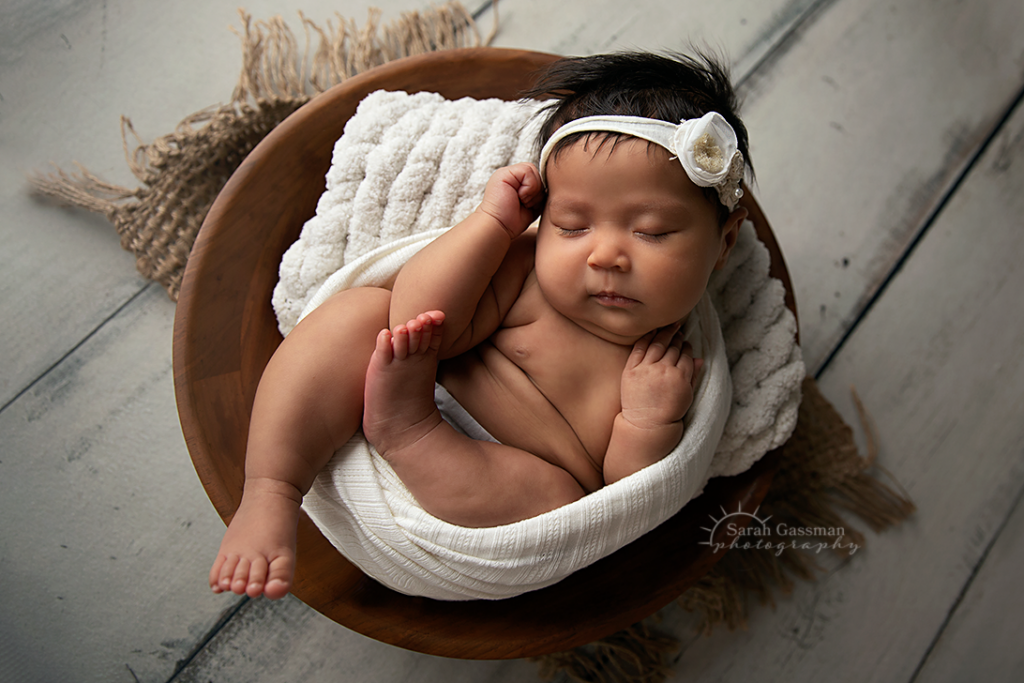 1. Shower Shoes (like flip flops) and a few toiletries.
The hospital most likely supplies you with those grippy socks, so no need for socks or slippers, but the bathroom felt somewhat questionable to me, even just for stepping in to use the toilet. I only showered during my stay with baby #1 because we ended up there an extra night with him, but I still appreciated having something I could slip on quickly and take off easily then not worry about putting dirty feet/socks back in the bed with me. You are tired after birthing a baby (vaginal or C-section). I didn't end up putting on make-up at all, but I did brush my hair and teeth. It feels extra nice to just get a little clean after the whole process.
2. Comfortable (Nursing) Bra.
The truth is, you will feel like the whole hospital has seen all of you in your not-so-much glory with as many doctors and/or nurses who are in the delivery room with you, but if you want some modesty, and you plan on breastfeeding, bring a nursing bra with no underwire, so you can "sleep" in it comfortably and have easy access for baby. You might not use it much at home or when you are out an about with baby in later months, but you'll be happy you had something then to help get you through the first couple of nights. Who knows? You might end up sleeping in it at home (especially if you have an oversupply of milk).
3. Phone/Device Chargers.
This seems silly and like – "Duh?" but my husband forgot his BOTH times as well as a charger for his laptop. He had to leave (not during the important moments, of course) to pick some up for himself. So, pack two just in case – but leave one at home in case you accidentally leave them at the hospital. You will probably spend a lot of time on your phone surfing the net or social media or reading/streaming shows or movies while you wait for labor to progress. Plus, you will need to call/text your newborn photographer that baby has arrived, so you can schedule your session ASAP. Wink, wink!
4. A Going Home Outfit for Yourself – that fits.
You will likely still look (and maybe feel) about 5 months pregnant the day you get discharged. Don't bother packing "real clothes." A tunic and some leggings if it's cool out is perfect. For summer time in a warmer climate bring a loose fitting dress or shorts with an elastic waist with a comfy t-shirt. Trust me, you'll be weary, weak, and way too out of it to make a full on effort to "look cute."
5. An Extra Large Bag to Bring All of The Things Home.
Bring with you all of the pads (for mom), soothing spray (for mom), personal cleansing items (for mom), diapers (for baby), wipes (for baby), little baby tops, blankets, hats, formula samples, etc. they provide. Ask for more before you leave. Seriously, do not feel bad. Take. It. All. You will use it.