In-Home Maternity Photo Session | Houston, Texas
This was hands-down the most fun, in-home maternity photo session I have ever done! Not only were we able to do four different outfit changes with so many different poses, but it was extra special because the photos are of one of my best friends for almost twenty years. She is just glowing in every photo. There were so many good ones, I could not narrow down which ones to add to her viewing gallery for her to choose, so I added them all! She had over 100 maternity images to choose from and picked so many gorgeous photos. Read on or go to my homepage to learn about the in-home maternity photo session experience and how we can customize your session to fit your vision. Let's get started, so you can see them, too.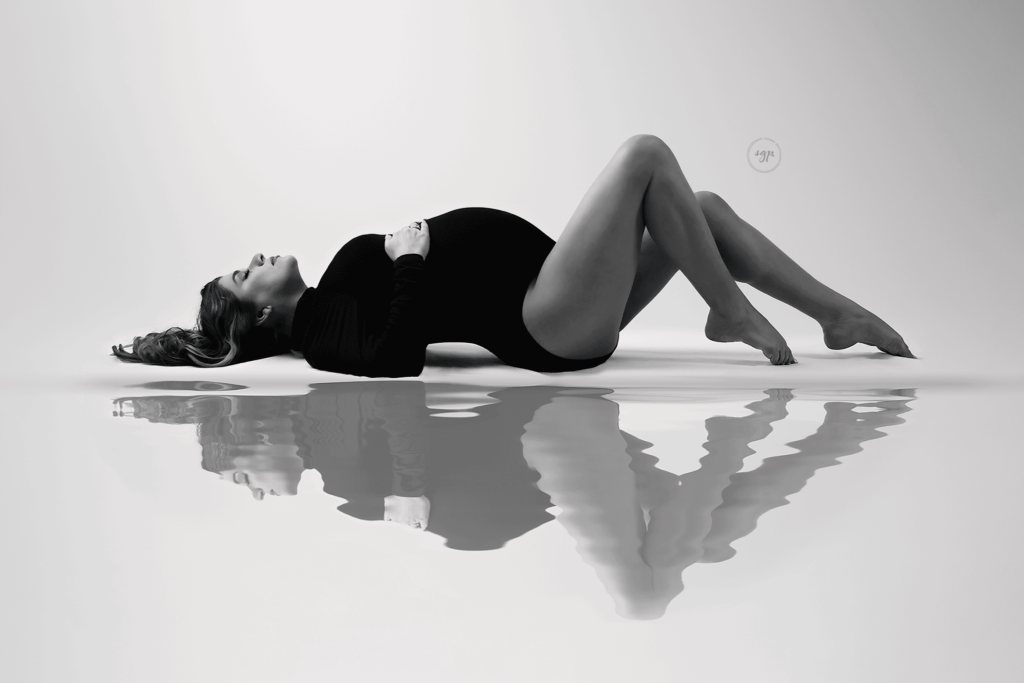 We started with a lovely, long black formal, designer maternity dress, created specifically for fine art maternity photos. The dress can actually be worn in over twenty different ways, so it is very versatile for any size client. It's part of my client closet, and you can choose it for your next Houston area maternity photos. We did several poses with the black dress and gray background.
The next outfit was a mermaid style, mauve-colored gown – also in my client closet and comes in multiple colors and sizes. We took the photos with the gray background, but I added the matching textured background during the editing process to add that special something that really makes these photos pop. I love both of these formal looks and so did Mom!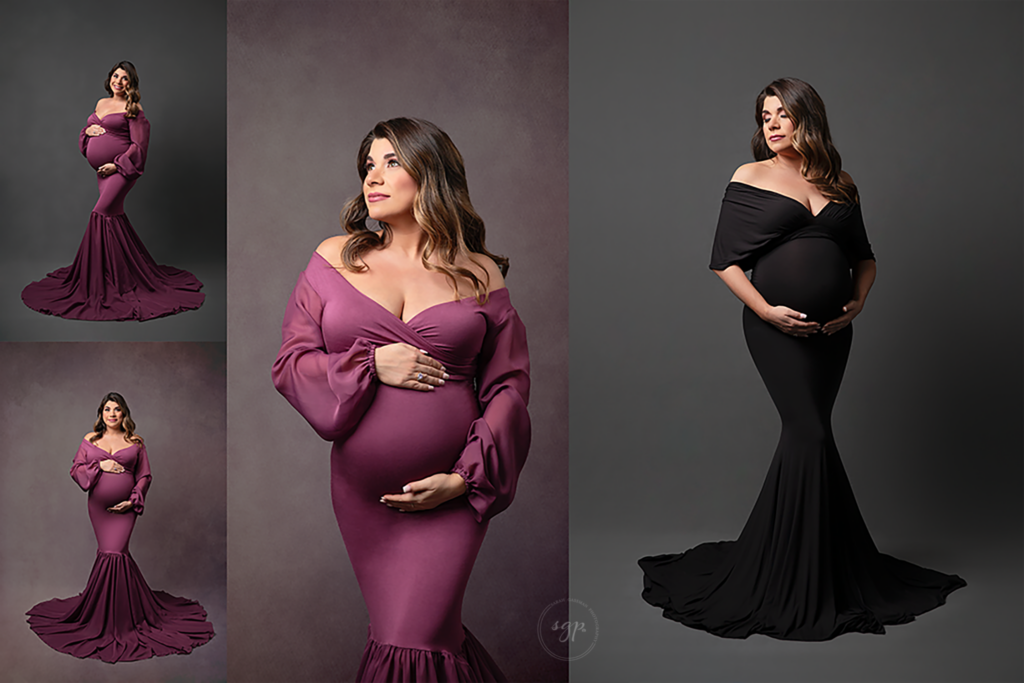 From the gowns, we switched to a black long-sleeved body suit with a mock-turtle neck. This is favorite among so many expecting mothers for maternity sessions and this mom-to-be requested it. It beautifully accentuates your baby bump with a classic look. This works especially well for black and white images.
We took photos in this outfit on both a gray background and a white background. We did standing, sitting, kneeling, and lying down poses that were all comfortable and safe with her baby belly bump. This beautiful expecting mama wanted to include a few of her own items including the black cowboy hat, which went perfectly with the bodysuit and makes for some really personalized and customized maternity photos.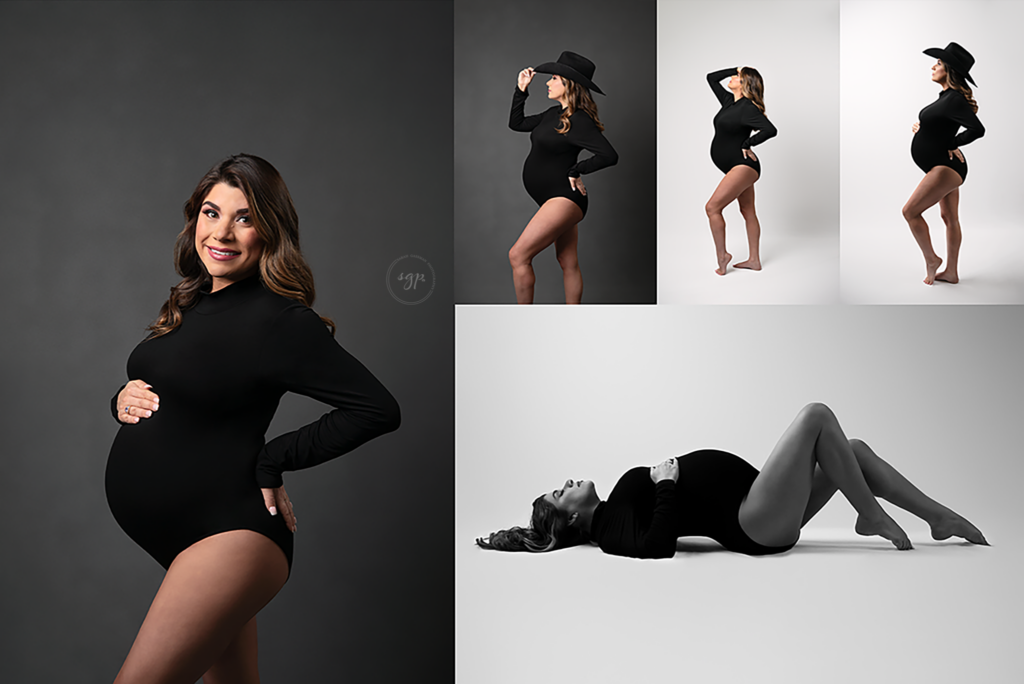 The sheer white, flowy gown was also requested by this soon to be mom. She wanted to show off her baby bump in a classic way and show some skin without being fully nude. We took those shots all on the white backdrop, and they turned out simply wonderful.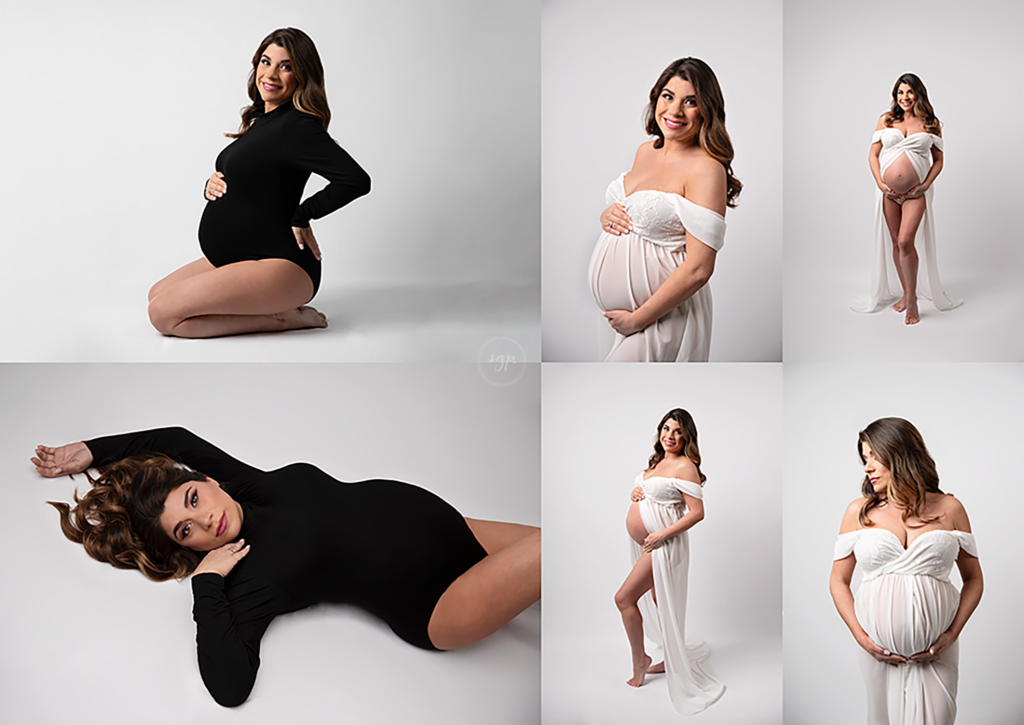 What's more fun than taking photos of your great friend while she celebrates being pregnant with her first baby? Including her mother who is her best friend! We took a few with grandma-to-be because these two gorgeous ladies do so much together and for each other. Mom changed into a black maternity shirt and jeans, and they were a matching pair. We also took a few individuals of my friend in a pose she requested…she even brought a special book that her mom read to her and she'll read to her little girl. Click to see that image.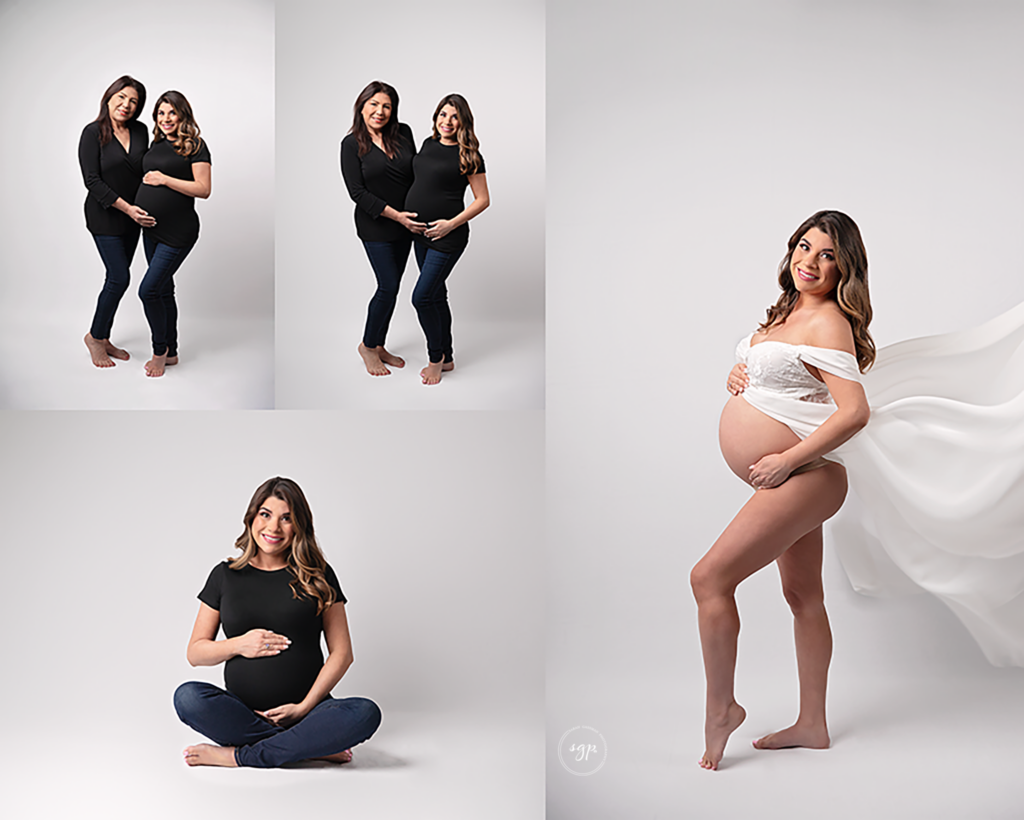 How did we do these photos in her home? I am glad you asked! Check out the video below to see how I transformed her living room into a mini photo studio.