Bellaire, Texas Newborn Photographer
Julia's In-Home Session
This beautiful little girl had an amazing newborn photo session in her home in Bellaire, Texas. She was almost four weeks old and was the perfect amount of sleepy for us to capture so many adorable poses. Her mom wanted everything in pink and to include flowers, except for one special set-up with an Houston Astros theme. Read on to see why the Astros are sentimental and many more images from Julia's in-home newborn photo session or go to my homepage to learn about the full-service experience you can enjoy.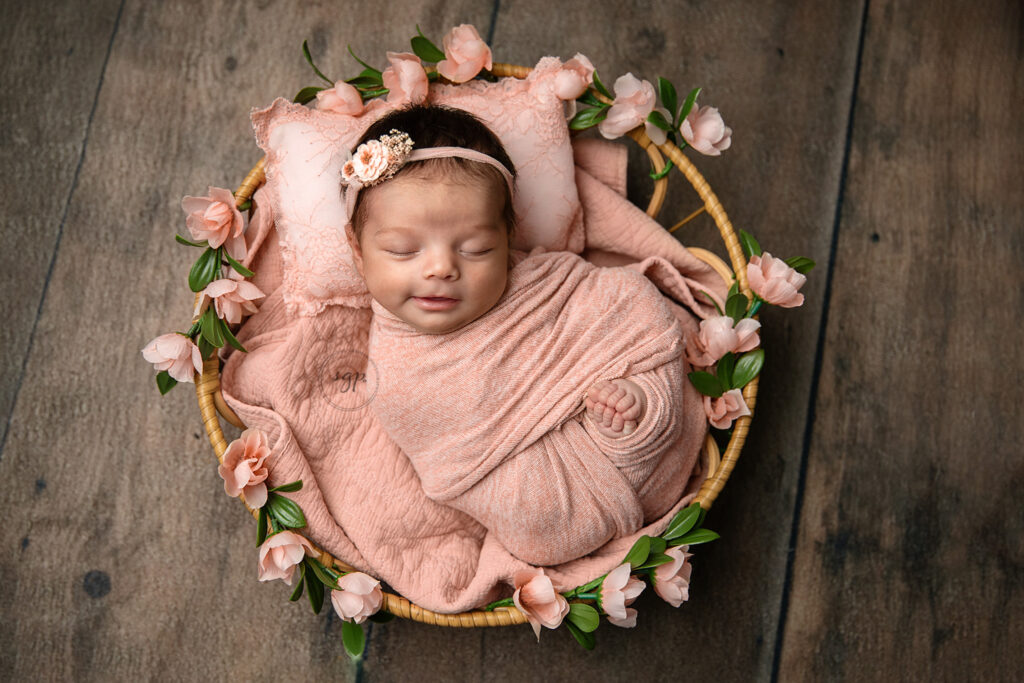 We started with parent poses. I would love to share the family images and the shots we got with just baby girl and her Dad, but he has not, yet, granted me permission to share his likeness, and I take my clients' privacy wishes very seriously. So, I'll show you some sweet poses with Julia and Mom. They have such a strong bond already!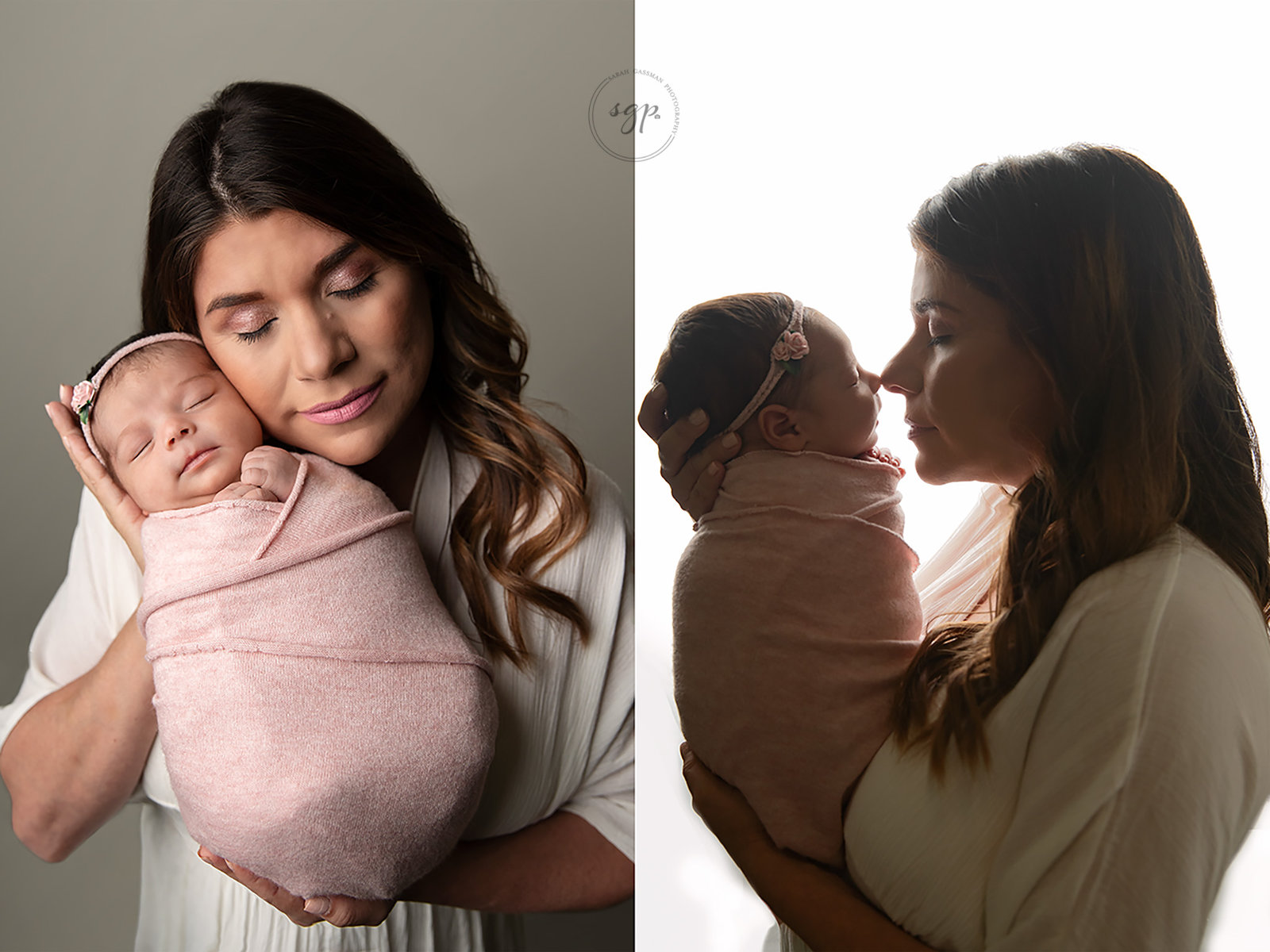 For individual images, we used two different baskets, a bucket, and a baby bed as props. Wood, white, and different shades of pink comprised the color pallet and made mom so happy. Watch me set-up in the family room for the session.
Newborn safety is my top priority, so I only place baby in poses that keep their airway open, support their head and neck, and are not constricting any blood flow. Wrapping is important for support as well as how the baby is placed in each prop. Click to learn more about newborn photo sessions. Here are some final images that mom chose. She is simply angelic in each prop. Mom's favorite is the pink lace outfit I was able to acquire specifically for this session. It is not part of my client closet and open for future use. When you book early enough, I can get different colors, props, and outfits that fit the vision you have for your baby's in-home photoshoot.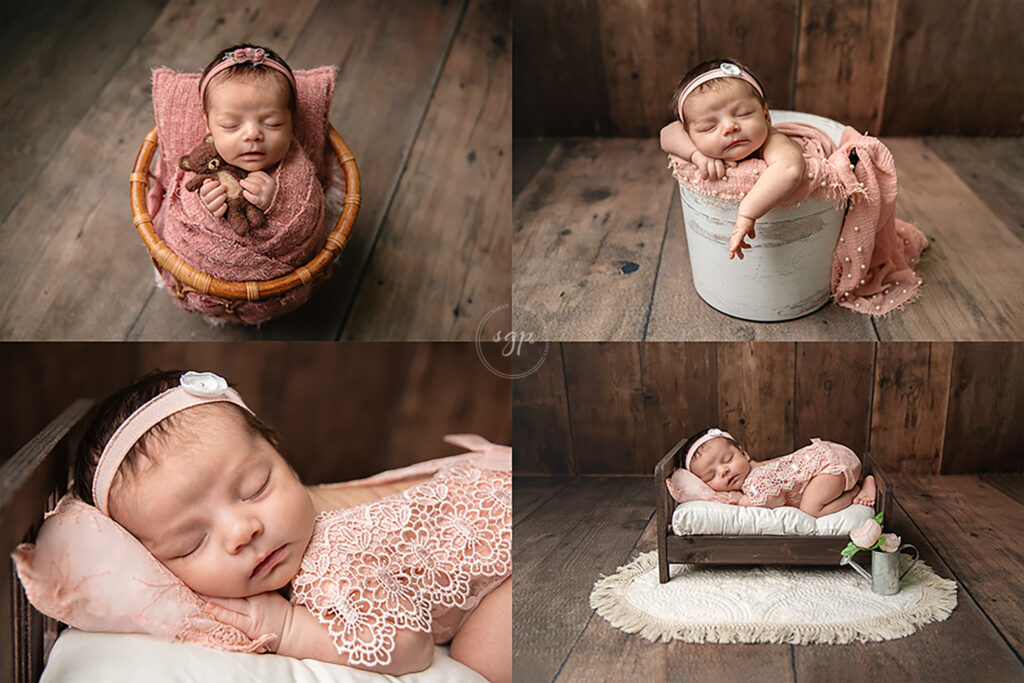 Julia's parents' first date was to an Astros game, along with many of their subsequent date nights because they are really big fans. Mom wanted to be sure we got at least one image with Julia's Astros bow to make a framed print for Daddy for his first father's day. Our last set-up was so fun! Mom provided all of the Astros gear, Orbit ball, and glove.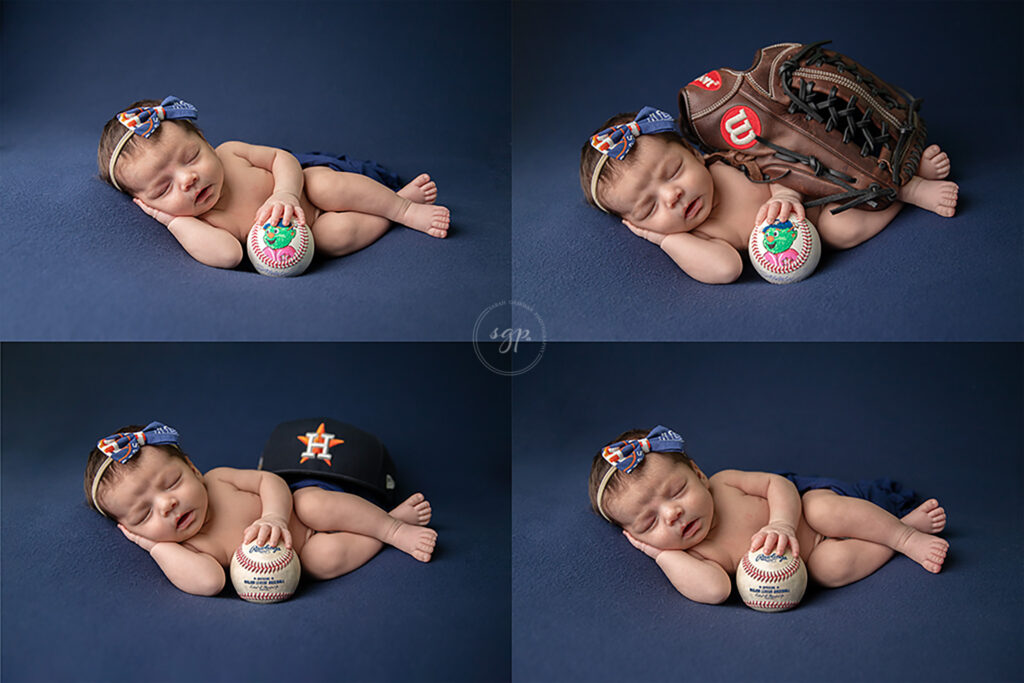 We had a such a great time, created some new memories for this family together, and captured the images to help them remember this special time with their brand new baby girl. If you are in your second trimester and are considering an in-home newborn photo session in the Houston area, it's time to book. Contact me today to start planning your photoshoot to include your special items and ideas.